Proposed Amendment to District of Innovation Plan for Depository Contracts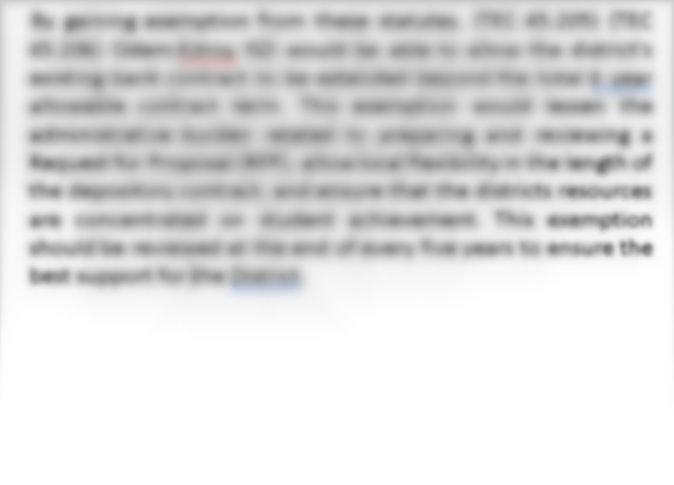 ---
---
By gaining exemption from these statutes, (TEC 45.205) (TEC 45.206) Odem-Edroy ISD would be able to allow the district's existing bank contract to be extended beyond the total 6 year allowable contract term.
This exemption would lessen the administrative burden related to preparing and reviewing a Request for Proposal (RFP), allow local flexibility in the
length of the depository contract, and ensure that the districts resources are concentrated on student achievement.

This exemption should be reviewed at the end of every five years to ensure the best support for the District.
If you have questions, please call the Business office at 361-368-8121.
---