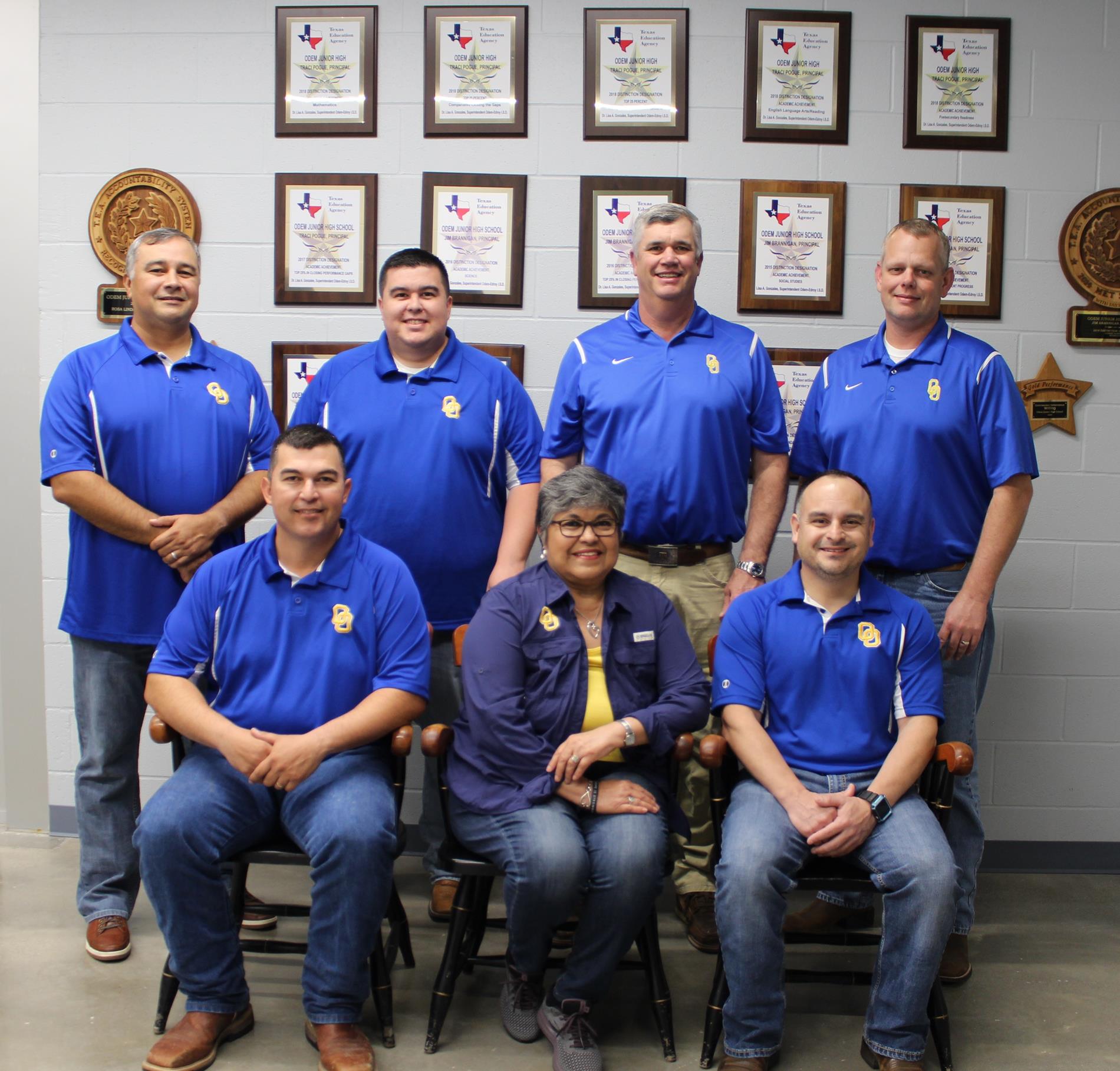 The Odem-Edroy Board of Education is made up of seven trustees who are elected to serve four-year terms. Elections are held the second Saturday of May. The Board of Education meets for the consideration of business on the second Monday of each month. Meetings are held in the Odem Junior High School Library, beginning at 6:30 p.m. Special meetings are called as needed.
Superintendent

Mrs. Yolanda L. Carr
President
Place 7
Jacob Romero
Vice-President
Place 4
Janie G. Vargas
Secretary
Place 3
Mark Moreno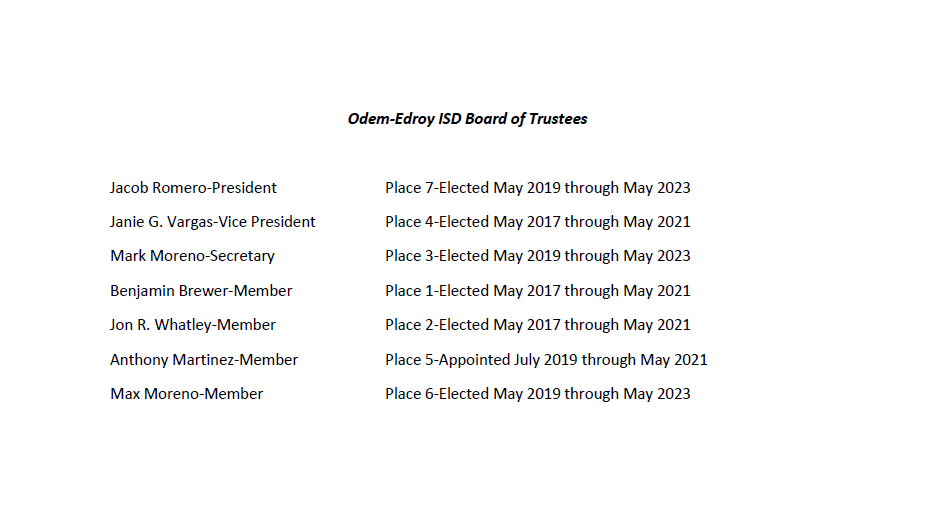 · Next School Board Meeting is scheduled for the 2nd Monday of the month at 6:30 p.m.